Looking For a FUN, Friendly Personal Trainer in Williamstown?
Matt is your mature Williamstown Personal Trainer locals trust most. Above all, he cares about your results and many have regarded him as the most trusted coach for private 1-on-1 and group personal training.
Good News: Williamstown Personal Training Covid-19 Update.
Due to the Covid-19 regulations and these challenging and unprecedented times, all gyms and fitness centres are closed. Closures will remain until restrictions are lifted from the federal and state government.
Fortify Fitness used to provide strength training mostly within a gym environment.
However, If you're still looking for personal training in the Williamstown, Port Melbourne and surrounding areas, then we still have you covered!
Matt from Fortify Fitness is now providing 1-on-1 Outdoor and Online Personal Training and Coaching. The same high quality exercises with personal attention, well-mannered, mature and non-intimidating workouts are still available to you. The difference is you now have a choice between 1-on-1 outdoor or in-home online training.
And as soon as these restrictions are lifted, you'll have the added choice of working with me within a gym environment also.
You may have a chat or make a booking by pressing any of the buttons below.
Thank you for supporting small local business in these challenging times and I look forward in helping you in your mental and physical health.
Matt Elphick
(Fortify Fitness).
Matt is your mature Williamstown personal trainer and coach who's fun, caring and is known for getting results, fast.
Matt has been in the fitness training business for over 8 years. He's worked mainly as a gym trainer and is familiar with the latest equipment and technology a gym environment has to offer. As a result, he can transform your body with ease and give you the confidence boost needed to achieve the body of your dreams.
Having worked thousands of sessions, as well as being a high-performance mindset coach, you can be sure he'll make you feel comfortable from the first moment you meet him.
Thinking of personal training in Williamstown? If so, scroll through our site and view our testimonials, reviews and videos.
If you have any questions about your transformation or have enquiries about 1-on-1 or group fitness training for beginners, then contact us below.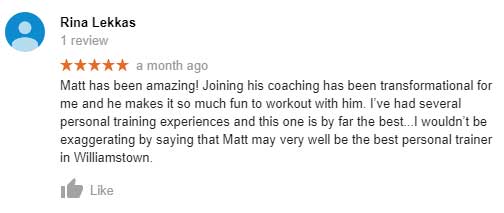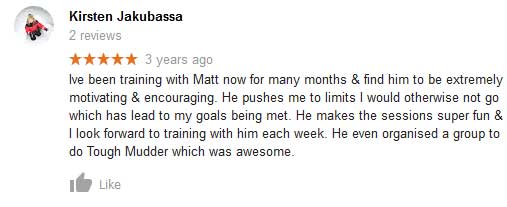 Matt From Fortify Fitness is Not Your Average Personal Trainer in Williamstown.
Fitness with Matt Is more than seeing a gym trainer. Williamstown locals trust Matt for their 1-on-1 Personal Training and Group Fitness. Here's why:
Here's Why Matt is Your Top Choice When Searching for Personal Training in Williamstown.
As Matt trains you, you'll realise exercise is much more enjoyable, motivational and purposeful. Healthy eating becomes exciting and not a chore. And you'll be in complete control of your life, fitness and wellbeing so you can live a life with more confidence.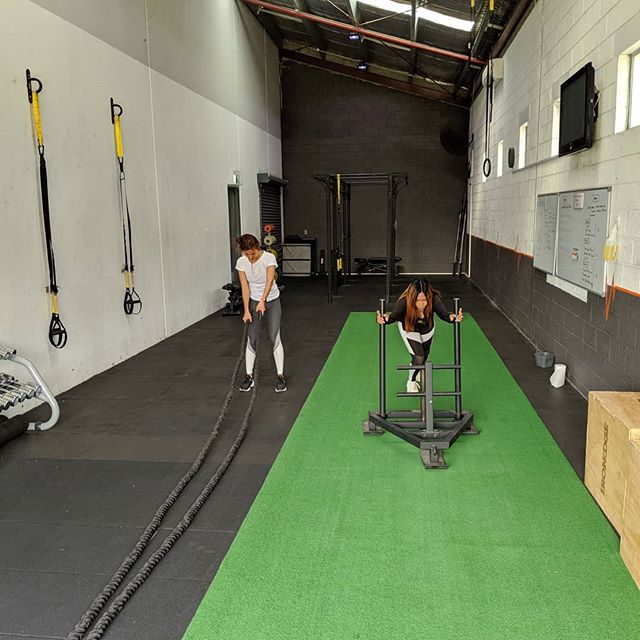 In just the first few weeks of training with Fortify Fitness, you'll: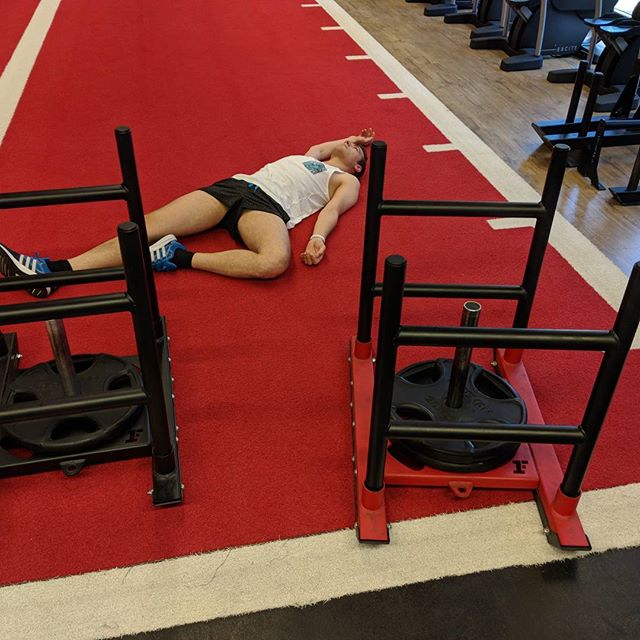 The 3-Pillar Fortify Fitness Personal Training Experience.
Your fitness transformation, tracking and well-being are fully taken care of. Matt provides you a holistic approach, so no aspect of your transformation is left unturned.  He takes time to understand you, tracks your progress and gives expert personal training sessions to make sure you're always progressing. This way, you're constantly seeing results without any set-backs.
This is one of Matt's favourite exercises.
1-On-1 Personal Training.
Warm, caring private fitness training sessions in Williamstown.
With 1-on-1 training, Matt works with you privately. This way, you have much thorough workouts and Matt makes sure everything is performed correctly.
The 1-on-1 personal training option are for those who wish to work privately and get faster results.
Because you're working 1-on-1, Matt is able to fine-tune exercises and give you precise, tailored knowledge so results happen much sooner.
Small Group Fitness Training.
The perfect alternative to 1-on-1 Personal Training.
With a maximum of just 4 people, Fortify Fitness group training is the perfect alternative to 1-on-1 personal training.
With just 4 people in a group, Matt is still able to monitor your progress, correct your exercise techniques and give you a motivating fast, fun way to a great transformation.
This is perfect for those who love working in a group setting whilst still getting the benefits of 1-on-1 personalised attention.
Matt currently performs most of his personal training and group fitness sessions out of South Pacific Health Club, Williamstown. As a result of being a fitness coach working out of a gym environment, you have access to all the latest equipment, machines and technology for the most efficient transformation possible.
Driving Instructions if Travelling From Williamstown, 3016.
Approx 6 min travel time with easy traffic.
As you can see in the map below, Fortify Fitness is located inside South Pacific Health Club, Williamstown, which is right in front of the Williamstown Athletic Club (corner North rd and The Strand.)
If travelling from Williamstown Beach or Williamstown Botanic Gardnes, it's quickest to travel via The Strand (instead of Melbourne Rd) because it's the shortest route.
Take Osborne st and Cole st to Nelson Pl.
At the roundabout, take the 1st exit onto Nelson Pl
At the roundabout, take the 2nd exit onto The Strand
Stay on The Strand until you come to the corner of North Rd, turn right and you'll see South Pacific Health Club, we're inside there.
Driving Instructions if Travelling From Altona North, 3025.
From Altona North, you'll arrive in approx 8 min travel time with easy traffic.
Head 

east

 on 

Mason St

 towards 

Millers Rd

/

State Route 41

Turn 

right

 onto 

Melbourne Rd

/

State Route 37

At the roundabout, take the 

1st

 exit onto 

North Rd

Keep 

left

to continue on the corner of North Rd and

The Strand.

We're on the left at South Pacific Health Club.
If you're interested and thinking about personal training with Matt, then why not call or book in a session to have a chat. This can be over the phone or in person.