Looking For a FUN, Friendly Personal Trainer in Altona North?
Matt is your mature Personal Trainer in Altona, locals trust most. He specialises in weight loss, strength training, rehab and body transformation.
Your results are cared for and many have regarded him as the most trusted coach for both private 1-on-1 and group personal training.
Professional Consultation Screening With The AxIT System.
At Fortify Fitness, we use the AxIT system of fitness testing. This  is state-of-the-art technology previously only available to elite sporting clubs. Only a few fitness businesses in Australia have access to this system. We're one of them.
Your initial consultation with us is made up of 2 appointments.
Appointment 1 (45 mins).
In your initial assessment, we include a functional movement screen and strength testing.
This will address any injuries & muscular imbalances you may have. This will help us assist in creating an evidence based exercise program, so you can accomplish whatever fitness goals you may have.
Appointment 2 (30 minutes).
In this session, we run through your results, assess your body and present you with an exercise program tailored to your goals and abilities.
We go through your history, so we can tailor the best exercise solution for you.
Functional Movement Screening
We address any injuries or muscular imbalances you may have for the ultimate in performance and conditioning.
We test, measure and assess your baseline strength and focus on improving your lifting capabilities.
We talk over your results, what it means and how the training will improve your goals.
Tailored Exercise Program
We formulate a tailored exercise program for you that you can do on your own or with the assistance of your trainer.
You'll be presented with a range of training options recommended by your trainer to specifically achieve your goals.
Fortify Fitness now has 1-on-1 and 2-on-1 Personal Training outdoors.
Here are the 2 locations in Williamstown North and South Kingsville.
R.J. Long Reserve Playground, Williamstown North:
Edwards Reserve, South Kingsville:
So, if you're looking for a Personal Trainer to help with your health and fitness goals, contact me below. Looking forward to chatting.
Regards,
Matt Elphick
Fortify Fitness
Fortify Fitness: Your Mature Altona North Personal Trainer.
Matt Elphick is your mature Altona personal trainer and coach who's fun, caring and is known for getting results, fast.
A private fitness studio in Altona North, with state-of-the-art equipment to cover all your fitness needs.
Whether you're looking to get fit, lose weight, build strength or rehabilitate your body, Fortify Fitness has you covered.
University Level Education
With a university level fitness education and over 9 years industry experience, you can be sure Matt is the right personal trainer for you.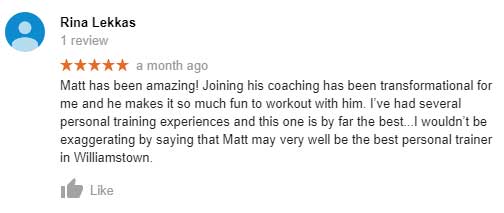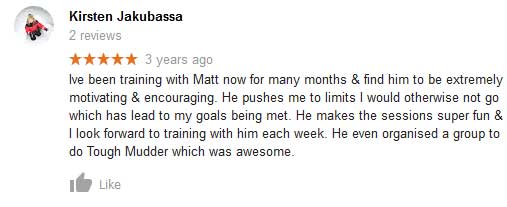 IN JUST A FEW WEEKS, YOU'LL EXPERIENCE
Fortify Fitness is Not Your Average Altona Personal Trainer.
Fitness with Matt Is more than seeing a gym trainer. Altona locals trust Matt for their 1-on-1 Personal Training and Group Fitness.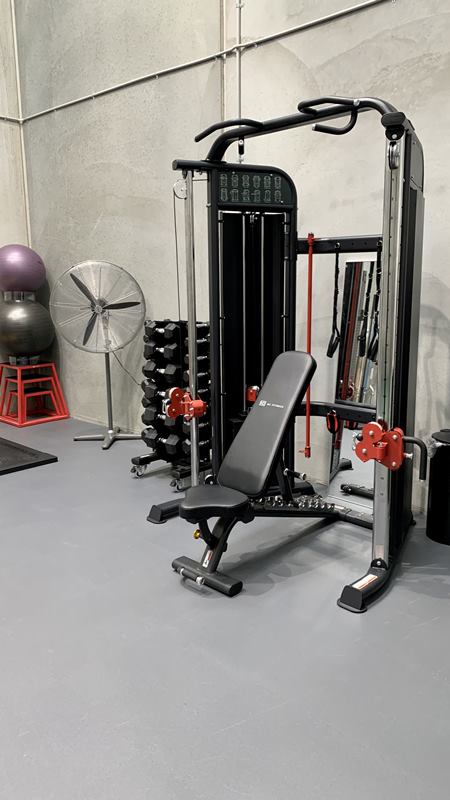 Equipment Variety To Get The Job Done
Full-range equipment for the ultimate in transformation and performance.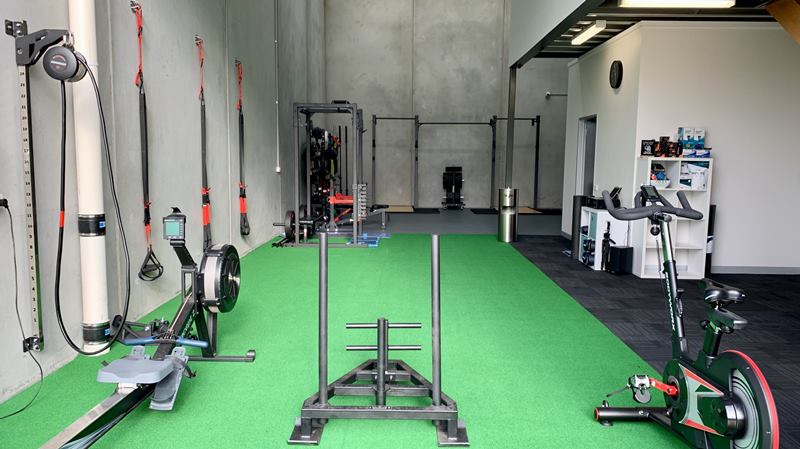 People Just Love Training With Fortify Fitness.
No workouts are the same. Fun, variety and performance. Fortify Fitness has it all.
Technical PT Sessions.
High performance PT sessions for the ultimate in strength and performance.
The 3-Pillar Fortify Fitness Personal Training Experience.
Your fitness transformation, tracking and well-being are fully taken care of. As your Altona North personal trainer, Matt provides a holistic approach, so no aspect of your transformation is left unturned.
He takes time to understand you, tracks your progress and gives expert personal training sessions to make sure you're always progressing. This way, you're constantly seeing results without any set-backs.
Matt listens to your needs and sets your goals.
2. Progression Management
Matt professionally manages your exercises, progress and tracking, so you don't have to.
Matt makes sure each workout and exercise selection is designed to get you results.
Fortify Fitness Currently Services These Areas:
Williamstown, VIC 3016
South Kingsville, VIC 3015
Altona North, VIC 3025