Looking For a FUN, Friendly Personal Trainer in Williamstown?
Matt is your mature Williamstown Personal Trainer locals trust most. Above all, he cares about your results and many have regarded him as the most trusted for private 1-on-1 and group fitness training.
Matt is your Williamstown personal trainer who's fun, caring and is known for getting results, fast.
Matt has been in the fitness training business for over 8 years. As a result, he can transform your body with ease and give you the confidence boost needed to achieve the body of your dreams.
Having worked thousands of sessions, as well as being a high-performance mindset coach, you can be sure he'll make you feel comfortable from the first moment you meet him.
Thinking of personal training with Fortify Fitness? If so, scroll through our site and view our testimonials, reviews and videos.
If you have any questions about your transformation or have enquiries about 1-on-1 or group fitness training for beginners, then contact us below.
Matt From Fortify Fitness is Not Your Average Personal Trainer in Williamstown.
Fitness with Matt Is more than just training in a gym. He's why locals trust Matt for their 1-on-1 Training and Group Fitness:
As Matt trains you, you'll realise exercise is much more enjoyable, motivational and purposeful. Healthy eating becomes exciting and not a chore. And you'll be in complete control of your life, fitness and wellbeing so you can live a life with more confidence.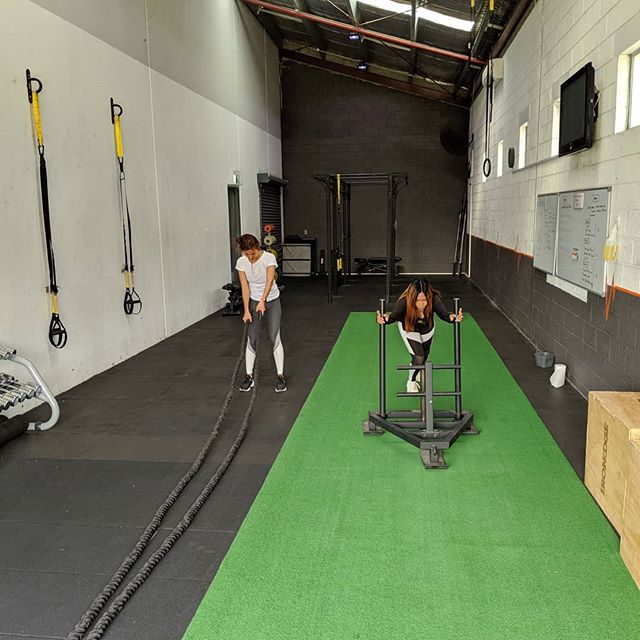 In just the first few weeks of training with Fortify Fitness, you'll: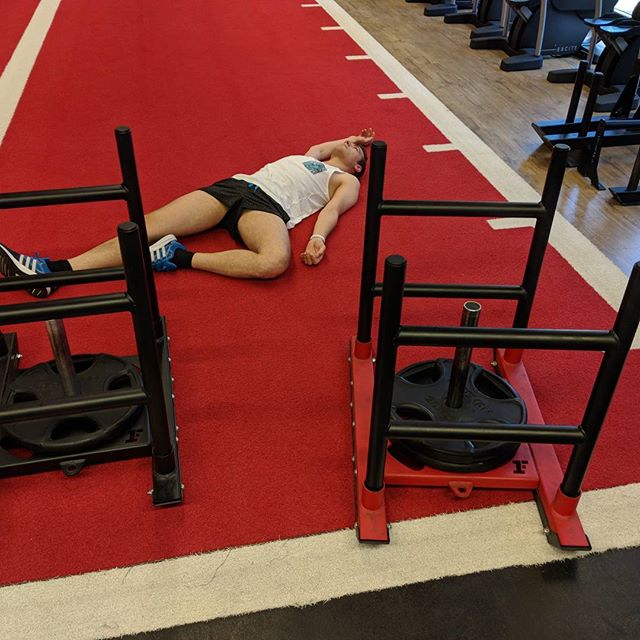 The 3-Pillar Fortify Fitness Training Experience.
Your fitness transformation, tracking and well-being are fully taken care of. Matt provides you a holistic approach, so no aspect of your transformation is left unturned.  He takes time to understand you, tracks your progress and gives expert personal training sessions to make sure you're always progressing. This way, you're constantly seeing results without any set-backs.
This is one of Matt's favourite exercises.
1-On-1 Personal Training.
Warm, caring private fitness training sessions.
With 1-on-1 training, Matt works with you privately. This way, you have much thorough workouts and Matt makes sure everything is performed correctly.
The 1-on-1 personal training option are for those who wish to work privately and get faster results.
Because you're working 1-on-1, Matt is able to fine-tune exercises and give you precise, tailored knowledge so results happen much sooner.
Small Group Fitness Training.
The perfect alternative to 1-on-1 Personal Training.
With a maximum of just 4 people, Fortify Fitness group training is the perfect alternative to 1-on-1 personal training.
With just 4 people in a group, Matt is still able to monitor your progress, correct your exercise techniques and give you a motivating fast, fun way to a great transformation.
This is perfect for those who love working in a group setting whilst still getting the benefits of 1-on-1 personalised attention.
Matt currently performs most of his personal training and group fitness sessions out of South Pacific Health Club, Williamstown. Due to it being a gym environment, you have access to all the latest equipment, machines and technology for the most efficient transformation possible.
If you're interested and thinking about personal training with Matt, then why not call or book in a session to have a chat. This can be over the phone or in person.