Looking For a FUN, Friendly Personal Trainer in Williamstown and Newport?
Matt is your mature Personal Trainer in Williamstown and Newport, locals trust most. He specialises in weight loss, strength training, rehab and body transformation.
Your results are cared for and many have regarded him as the most trusted coach for both private 1-on-1 and group personal training.
Your Williamstown & Newport Personal Trainer.
With a university level fitness education and over 9 years industry experience, you can be sure Matt is the right personal trainer for you.
Scroll through our site, check my reviews and watch a few videos. Then, call me or make a FREE booking to chat about your next transformation.
Good News: Williamstown and Newport Personal Training Covid-19 Update.
Due to the Covid-19 regulations and these challenging and unprecedented times, all gyms and fitness centres are closed. Closures will remain until restrictions are lifted from the federal and state government.
Fortify Fitness used to provide strength training mostly within a gym environment.
However, If you're still looking for personal training in the Newport, Williamstown, Port Melbourne and surrounding areas, then we have you covered!
Matt from Fortify Fitness is now providing 1-on-1 and group Outdoor Personal Training and Coaching. The same high quality exercises with personal attention, well-mannered, mature and non-intimidating workouts are still available to you. The difference is you now have a choice between 1-on-1 outdoor or in-home online training.
And as soon as these restrictions are lifted, you'll have the added choice of working with me within a gym environment also.
You may have a chat or make a booking by pressing any of the buttons below.
Thank you for supporting small local business in these challenging times and I look forward in helping you in your mental and physical health.
Matt Elphick
(Fortify Fitness).
Matt Elphick is your mature Williamstown and Newport personal trainer and coach who's fun, caring and is known for getting results, fast.
Matt has been in the fitness training business for over 9 years. He's worked mainly as a gym and outdoor trainer and is familiar with the latest equipment and technology the fitness industry environment has to offer.
As a result, he can transform your body with ease and give you the confidence boost needed to achieve the body of your dreams.
With a university level fitness education and having trained and transformed hundreds of clients, you can be sure your fitness plan is scientifically structured and results driven.
Having worked thousands of sessions, as well as being a high-performance mindset coach, he'll make you feel comfortable from the first moment you meet him.
Are you a Williamstown or Newport local and looking for a personal trainer? If so, scroll through our site and view our testimonials, reviews and videos.
If you have any questions about your transformation or have enquiries about 1-on-1 or group fitness training for beginners, then contact us below.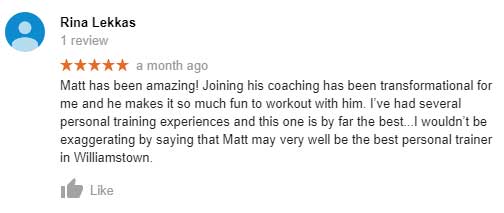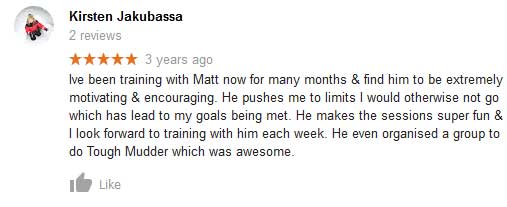 Matt From Fortify Fitness is Not Your Average Personal Trainer in Williamstown.
Fitness with Matt Is more than seeing a gym trainer. Newport locals trust Matt for their 1-on-1 Personal Training and Group Fitness. Here's why:
Videos of Past and Current Beginner Personal Training Clients.
Here's Why Matt is Your Top Choice When Searching for Personal Training in Newport and Williamstown.
As Matt trains you, you'll realise exercise is much more enjoyable, motivational and purposeful. Healthy eating becomes exciting and not a chore. And you'll be in complete control of your life, fitness and wellbeing so you can live a life with more confidence.
In Just The First Few Weeks of Having Matt As Your Personal Trainer, You'll:
Improve Self-Confidence.
Working with your Williamstown personal trainer, you'll improve self-confidence through looking good and possessing a new found vibrancy.
Increase Energy.
Increased energy and focus due to re-energising your cells through good nutrition and efficient exercise structures designed for your body type.
Transform Physically & Mentally.
See yourself transform physically and mentally resulting in a life-long change. Matt is the only personal trainer in Newport to weave in NLP coaching for powerful mindset shifts, unblocking any barriers or set-backs you may have.
Some Photos of Past & Present Clients: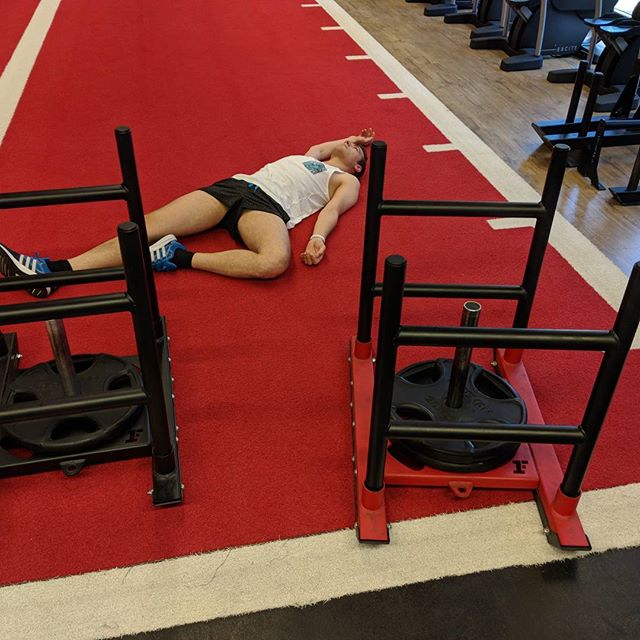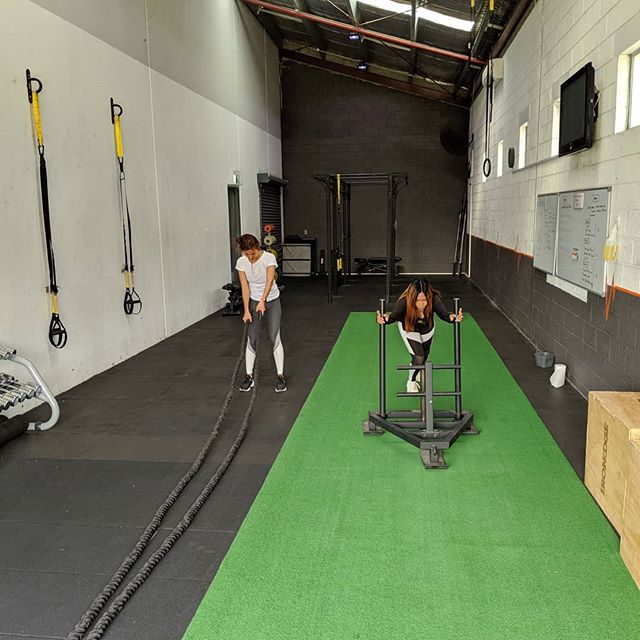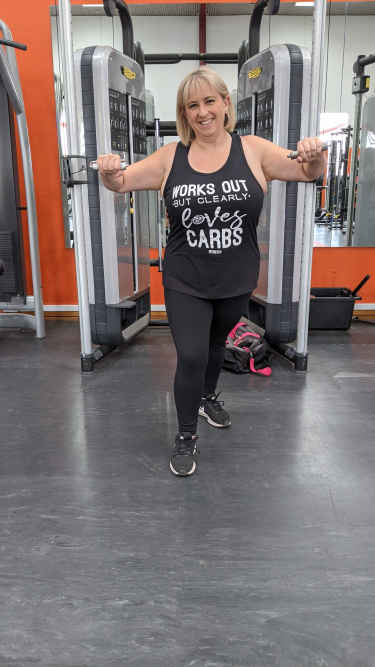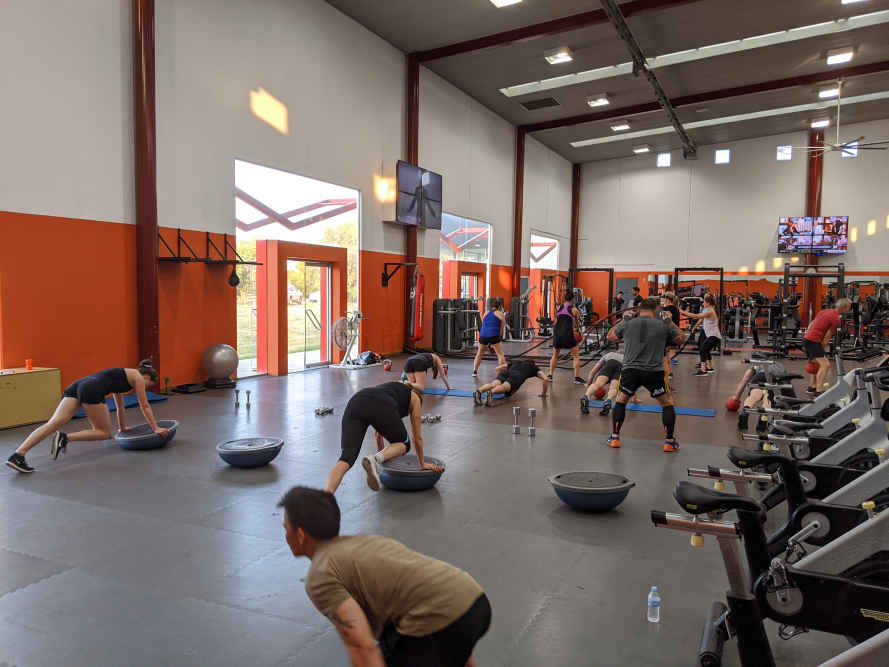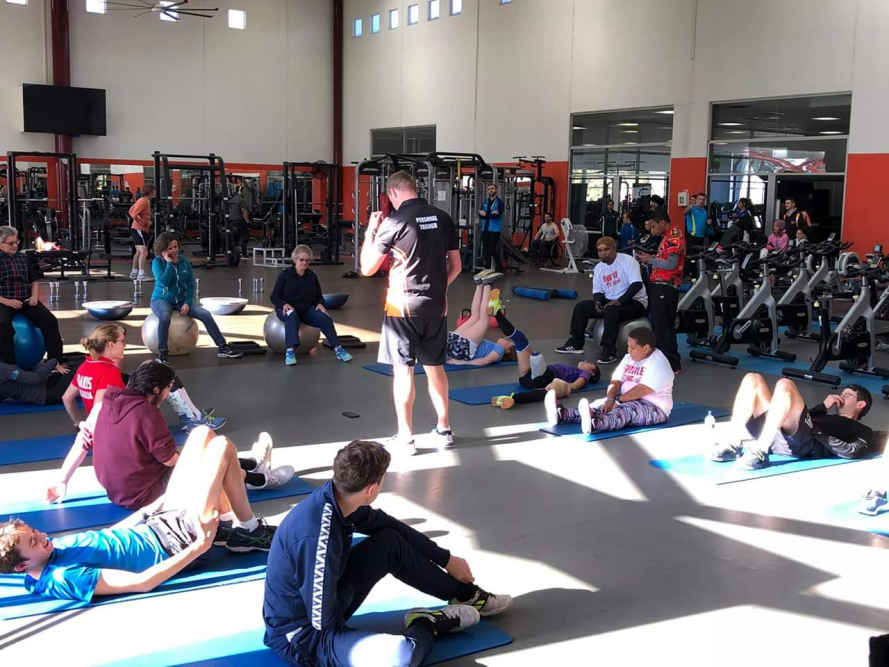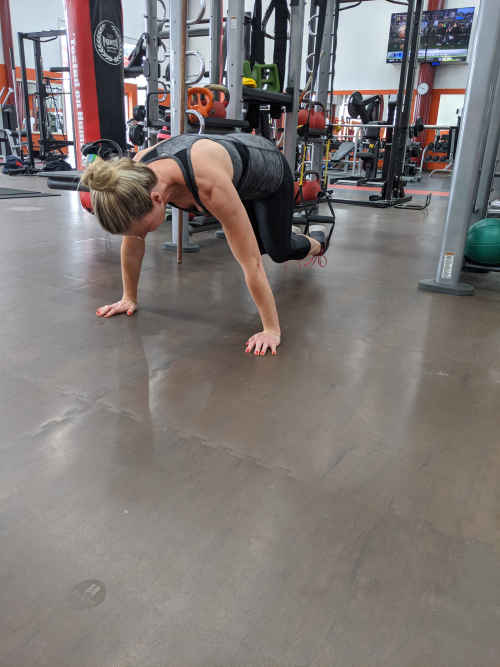 The 3-Pillar Fortify Fitness Personal Training Experience.
Your fitness transformation, tracking and well-being are fully taken care of. As your Williamstown and Newport personal trainer, Matt provides a holistic approach, so no aspect of your transformation is left unturned.
He takes time to understand you, tracks your progress and gives expert personal training sessions to make sure you're always progressing. This way, you're constantly seeing results without any set-backs.
1. Understanding Who You Are.
As your Williamstown personal trainer, Matt sits, listens and gets to know you. This way, he'll understand the exercises to prescribe, plan, progress and offer the right nutrition plan for your goals and body type. As a high performance mindset coach, Matt can easily address and solve whatever's holding you back, including any emotional challengers that you may have.
2. Progress Tracking.
Matt tracks everything for you so you don't have to. This includes your weight, body measurements, workouts – everything! When you're professionally tracked, you're always progressing. And if you like, you can have access to all your tracking via our online app. You'll never get 'stuck' because Matt always knows what to do next. He'll keep you progressing and motivated throughout your fitness journey so training becomes fun, exciting and enjoyable.
3. Expert Personal Training Sessions.
One of Matt's secrets to getting you a lean, efficient transformation is he makes sure you're performing each exercise correctly. This way, your workouts are shorter, more intense and you'll get much stronger without any injuries. And the best part, after each session, you'll notice almost immediate changes to your body, the way you feel and feel much stronger than ever before.
This is one of Matt's favourite exercises.
1-On-1 Newport Personal Training.
Warm, caring private fitness training sessions in Williamstown and Newport.
With 1-on-1 Newport personal training, Matt works with you privately. This way, you have much thorough workouts and Matt makes sure everything is performed correctly.
The 1-on-1 personal training option are for those who wish to work privately and get faster results.
Because you're working 1-on-1, Matt is able to fine-tune exercises and give you precise, tailored knowledge so results happen much sooner.
Press the below button for 1-on-1 personal training in Newport and Williamstown.
Small Group Fitness Training.
The perfect alternative to 1-on-1 Personal Training. Apply here for group personal training in Newport and Williamstown.
With a maximum of just 4 people, Fortify Fitness group training is the perfect alternative to 1-on-1 personal training.
With just 4 people in a group, Matt is still able to monitor your progress, correct your exercise techniques and give you a motivating fast, fun way to a great transformation.
This is perfect for those who love working in a group setting whilst still getting the benefits of 1-on-1 personalised attention.
Press the below button for group personal training in Newport and Williamstown.
6:15am-9pm
Monday to Thursday
Fortify Fitness Currently Services These Areas:
Williamstown, VIC 3016
South Kingsville, VIC 3015
Yarraville, VIC 3013
Altona North, VIC 3025