NDIS Personal Trainer & Exercise Physiology Altona
Fortify Fitness provides NDIS (National Disability Insurance Scheme) personal training and Exercise Physiology in Altona. We offer specialised fitness guidance to individuals with disabilities, promoting inclusivity and tailored wellness support.
At Fortify Fitness Altona, we specialise in NDIS personal training and Exercise Physiology, emphasising strength training, fitness conditioning, rehabilitation, and transformative workouts.
Our NDIS personal trainers possess a comprehensive comprehension of the body's physical responses to activity and its developmental journey. With this knowledge, we develop and implement tailored exercise regimens for individuals of all ages and fitness levels, leading them towards their fitness goals.
Small Group Training Classes.
Are you searching for a workout that combines a social component with a personalised goal-oriented approach? Explore our NDIS group classes, where all levels of fitness are embraced, and you're empowered to reach your utmost potential.
1-on-1 NDIS Personal Training & Exercise Physiology Sessions.
Experience tailored individual NDIS personal training sessions and personalised exercise routines, designed to align with your distinct fitness aspirations, requirements, and abilities.
Our sessions also encompass guidance on dietary and lifestyle practices, delivering the encouragement and responsibility necessary for clients to attain their fitness objectives.
Your training is based on the goals you've set in your consultation. From there we create a tailored program which is progressed each week.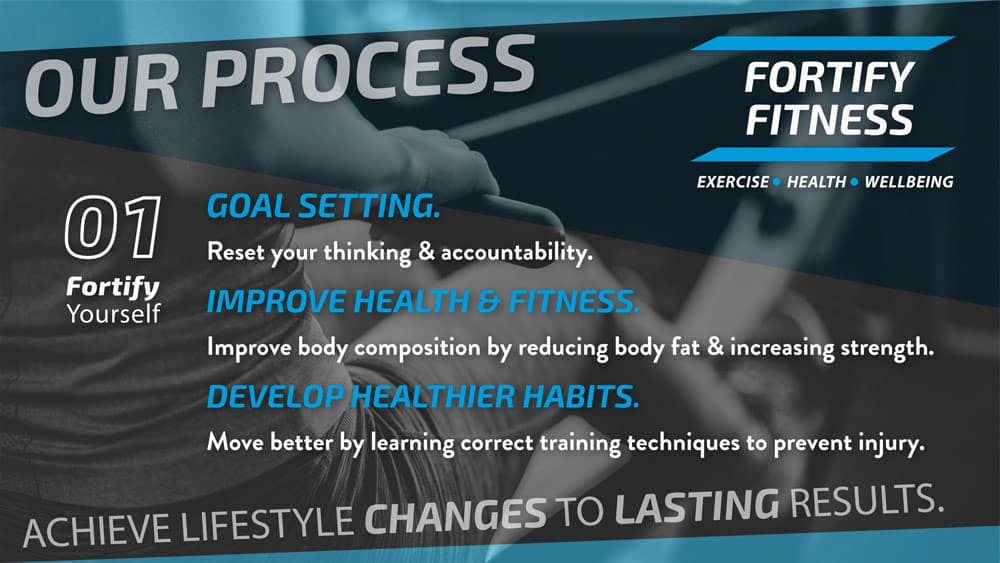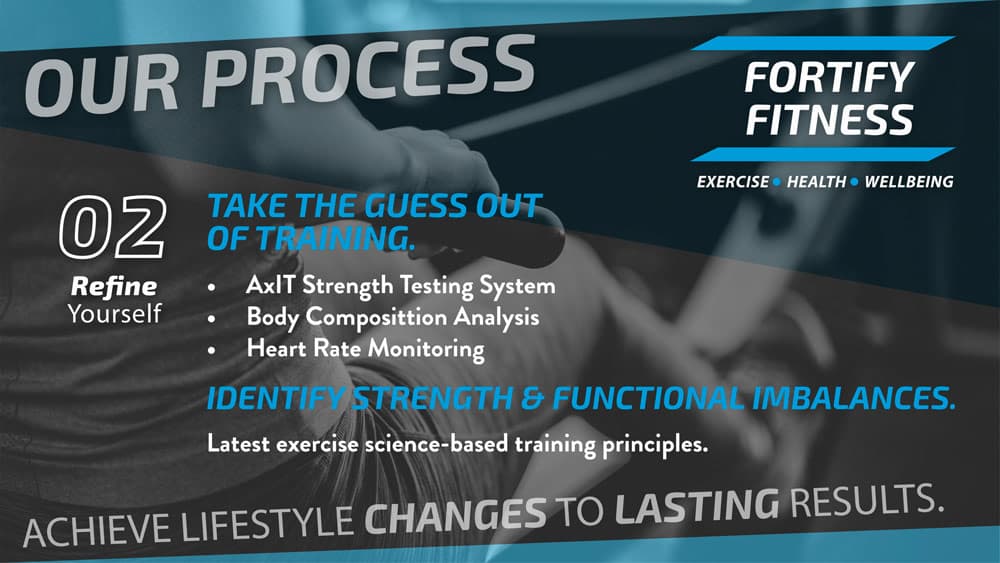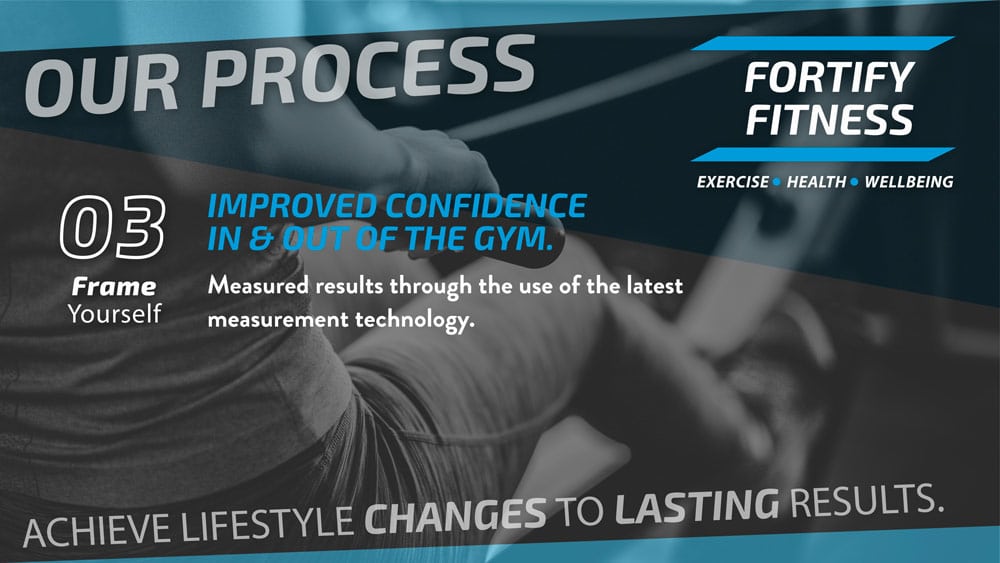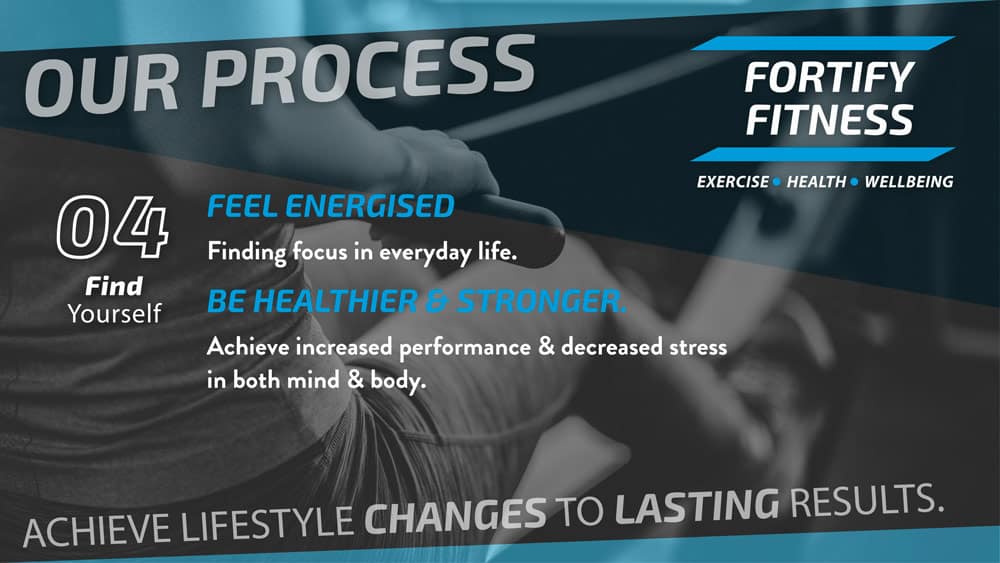 Greetings and welcome to our comprehensive resource dedicated to navigating the realm of disability fitness, exercise physiology, personal training, and the National Disability Insurance Scheme (NDIS).
This guide has been crafted to cater to individuals with disabilities seeking to enhance their overall health and fitness, as well as those aiming to provide invaluable support throughout this transformative journey.
To facilitate easy access to specific sections, feel free to utilise the handy list below.
Additionally, we recommend bookmarking this page, as we are committed to continually updating and refining its content to incorporate emerging approaches to disability fitness training and vital new information pertaining to the NDIS.
| Support Category Number | Support Category | Support Category Name | Example of support for Fortify FItness Trainer |
| --- | --- | --- | --- |
| 4 | Core Supports | Assistance with social, economic and community participation | A Fortify Fitness trainer facilitates a fitness activity in the community to allow participants to socially engage |
| 9 | Capacity Building | Increased social and community participation | A Fortify Fitness Trainer engages a participant in regular physical activity, including walking, to increase a participants fitness levels and confidence so that they can walk to shops independently. |
| 12 | Capacity Building | Improved health and well-being | A Fortify Fitness trainer provides personal training to a particpant to improve their health and well-being |
| 15 | Capacity Building | Improved Daily Living Skills | A Fortify Fitness trainer works as an allied health assistant to provide personal training under the recommendation of the participants allied health therapist and thereby plan, to improve daily living goals. |
Why NDIS Personal Training and Exercise Physiology?
Fortify Fitness was born out of personal experiences where we encountered a significant lack of inclusivity within the fitness industry.

We observed that the industry often fell short in meeting the unique requirements of individuals with disabilities.

Since our establishment in 2018, we've gained valuable insights into the realm of NDIS personal training for individuals with disabilities, and we are eager to share this knowledge with you.

However, before we delve further into this topic, there are some essential points we need to address:
Exercise Is Appropriate and Beneficial for Individuals with Disabilities: We firmly believe that exercise is not only suitable for people with disabilities but also highly beneficial. The statistics we'll present shortly underscore the critical importance of physical activity for individuals with disabilities. Regardless of the nature of the disability, we are firm in our conviction that everyone, irrespective of their abilities, can engage in some form of exercise.

The key lies in customising the exercise regimen to accommodate individual disabilities, ensuring that the benefits are accessible to all.

Exercise Physiology: An Official NDIS Category: It's important to note that while there isn't an official category of NDIS personal trainers specialising in disability fitness, the NDIS recognises 'Exercise Physiology' as an official category.

And at Fortify Fitness, we have educated and qualified Exercise Physiologists working in our team.

NDIS Funding for Personal Training: The NDIS funding allocation can and does cover personal training and Exercise Physiology services. A dedicated line item for 'personal training' exists, alongside provisions for therapy assistants, including exercise physiologists. Furthermore, you can utilise both your capacity building and core funding to finance your training sessions.

In some instances, NDIS funding may even be used to cover gym membership expenses.

Holistic Benefits of Exercise: While the holistic advantages of exercise are undeniable, it's essential to clarify that exercise should not be viewed as a substitute for other therapeutic interventions, such as occupational therapy (OT), speech therapy, or exercise physiology.

Instead, exercise serves as a complementary and non-clinical supplement to these services, enhancing overall well-being without replacing essential clinical therapies.
At Fortify Fitness, we are dedicated to more inclusive and accessible fitness training for individuals with disabilities.
We will continue to provide valuable insights and support to empower you on your fitness journey.
Unlocking the Benefits of Exercise for Individuals with Disabilities.
Exercise is a transformative force that transcends physical boundaries, benefiting everyone, including individuals with disabilities. It's not just about enhancing physical fitness; it's a holistic journey that positively impacts:
Mental Health: Elevating mood and fostering mental well-being.
Cognitive Functioning: Sharpening cognitive faculties and mental clarity.
Physical Wellbeing: Promoting overall physical health.
Prevention and Management of Chronic Diseases: Reducing the risk and managing chronic conditions.
Enhanced Immune System: Strengthening the body's natural defences.
Quality Sleep: Improving sleep patterns and rejuvenation.
In essence, regular exercise is a perpetual gift that keeps on giving.
What's remarkable, as shared by many of our valued clients at Fortify Fitness, is that consistent exercise doesn't drain energy; instead, it replenishes vitality.
It's a rejuvenating experience that defies fatigue, leaving individuals feeling better and more invigorated.
It's important to note that the benefits of exercise for people with disabilities are not anecdotal; they are substantiated by rigorous research.
For instance, in an extensive literature review examining the impact of exercise on individuals with disabilities, particularly students on the Autism spectrum, remarkable outcomes were observed:
After implementing exercise interventions, notable reductions in stereotypy, aggression, off-task behavior, and elopement were documented. Notably, these improvements in maladaptive behaviour cannot be attributed to fatigue, as on-task behaviour, academic engagement, and appropriate motor skills, such as playing catch, actually increased following physical exercise. [https://www.sciencedirect.com/science/article/abs/pii/S1750946710000073]
This research underscores that exercise can serve as a potent complementary therapy for the ASD (Autism Spectrum Disorder) population.
It's essential to recognise that the only negative consequences of exercise on disability arise when the exercise program isn't tailored to the individual's specific needs and abilities.
Hence, the selection of the right personal trainer, exercise physiologist and program is of paramount importance to ensure a safe and beneficial fitness journey for individuals with disabilities.
Let's work together towards reaching your fitness goals.
Arrange for your consultation with your NDIS trainer today.
No matter your fitness goal – whether it's shedding weight, undergoing a transformation, boosting strength, or recovery, Fortify Fitness is your dedicated NDIS personal trainer to helping you achieve it.
Whether you want weight loss, transformation, strength building or rehab, Fortify Fitness is here to help you.